Lifting Equipment Inspections
5 safety precautions to consider when operating lifting equipment
The most crucial safety precautions out lift equipment safety inspectors consider when operating lifting equipment are listed below.
When you are using lifting equipment. It is essential to remain alert and take the essential safety precautions to ensure that accidents are avoided. Accidents can result in injury, damage that is costly or possibly even serious injuty of someone in the most severe of situations. This is why it's crucial to follow the rules like those of the LOLER testing services and PUWER rules.
The more time you'll spend working with lifting equipment The more respect you'll get for the safety practices and regulations that are put in place to safeguard you. We at Sharkey Lifting we deal daily with lifting equipment inspection and have learned many things from the experience. To decrease your chance of being the cause or becoming a victim of incident, I'll detail five safety measures we will never ignore during our lifting equipment inspection.
check out the article to learn more about lifting equipment inspections.
Always make sure you check the lifting equipment prior to you start using it.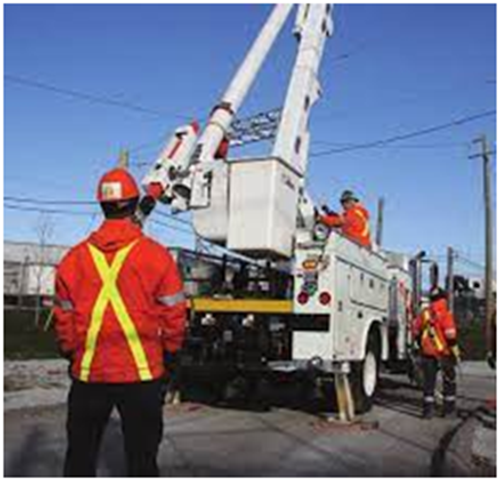 It's essential to inspect each each piece of equipment prior to using it. The essential checks are generally listed in the maintenance and operating manual that is included with every lifting equipment. These checks will help make sure that the lifting equipment that you're working with is properly set up and ready to go.
Also, you should be sure to check your Certificate of Thorough Examination before making use of any equipment. If the certificate is up-to-date this means the machinery has been tested in accordance with the specifications of the manufacturer. For cranes. This needs to be checked at least once per 12 months.
If you do not perform these checks prior to operation you'll put yourself and the people in your vicinity at risk.
Make sure cranes are properly towed for transport
We've heard of a number of instances where parts that lift equipment like cranes used on commercial vehicles weren't properly stored to be transported after being employed. If you fail to ensure that your lifting equipment is properly stowed prior to moving it you run the risk that your crane might strike a bridge as you're transferring between tasks.
In accordance with the Road Vehicles (Construction and Use) Regulations, 1986 the cranes are now equipped with audio or visual warnings to drivers that their equipment isn't correctly stowed away. Take note of these warnings in order to avoid getting at risk of being involved in an accident.
Don't place yourself beneath the load.
While the risks are apparent, however, it's not uncommon for workers to place themselves beneath a heavy object when lifting equipment. 
It's vital to not do this because if something happens to you, you're at risk of getting struck by the object you're lifting.
It's essential that you keep a safe distance from the object that you're moving. This ensures that, should you make a mistake, or the equipment fails or malfunctions, or if there's a problem it will be safe and be in a position to handle the situation in a safe manner.
Do not do any work on a truck bed
When lifting equipment dublin is used it is common that operators hop on and off the truck bed in order to move loads and place them for transportation. This poses very dangerous and should be avoided to the maximum extent feasible. Hydraulic lifts that are fully hydraulic are perfect for this purpose since they can be lifted and put a load on the bed of a truck with ease. The operators are not required to work from a high height and lets them perform their job with the help of the crane's control.
Make sure that your training is up-to current
Operators and employers of equipment for lifting must make sure that their training is always current. This means that workers must receive additional training every time they're exposed by new machines or they need to refresh their skills. Training once at the start the course of their work isn't adequate for workers and it's an ongoing process. Being knowledgeable and up-to-date will ensure that employees can work safely, efficiently and efficiently.
These are just a few of the most frequently used safety precautions that businesses and lift equipment operators may be tempted to overlook. They're essential to ensure that you and your employees are able to avoid unnecessary risks that can cause accidents.
Any queries feel free to ask. If you know more updates you can check our LinkedIn & Twitter Page.